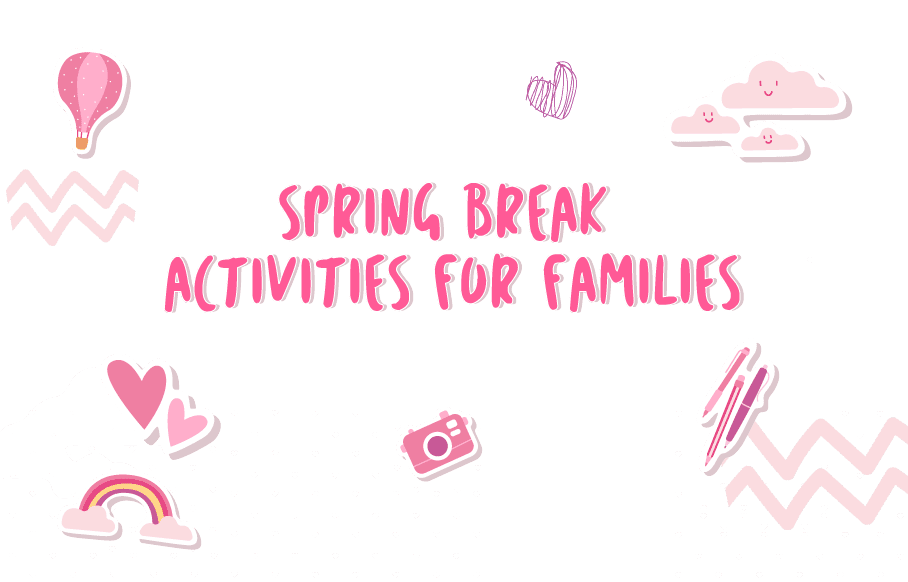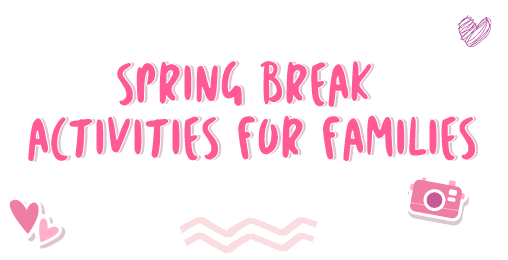 There are so many reasons to smile in springtime: the sun is shining, the flowers are blooming, the birds are singing… But one of the best parts about this season is spring break! Welcoming the sunshine with fun adventures is definitely up our alley, so we want to share 10
kid-friendly spring break activities
that you can easily do as a family.
Road Trip... Without a Destination
There's just something about sitting in a car, rolling down your window, and feeling a cool breeze as you enjoy the scenery – don't you agree? We always get on the road to arrive at a destination, but the drive itself can be so much fun that we suggest having
no
destination! Explore a neighborhood, roll around the city, or head out of town – just drive around and circle back home whenever you're ready.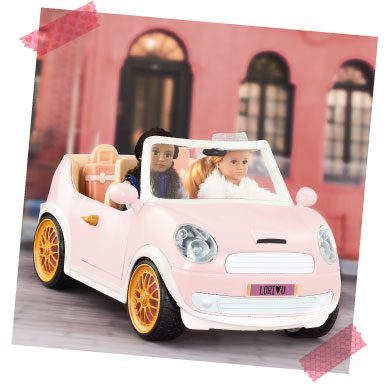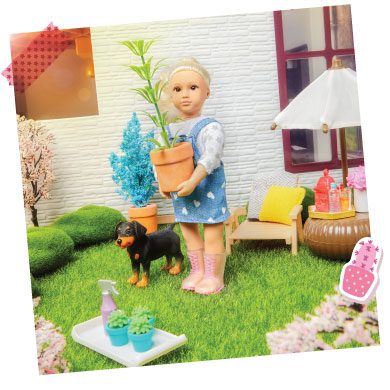 Gardening Galore
Spring is great for gardening! Whether you have outdoor space or a spot at home for flowers or plants, we recommend getting some gardening tools and introducing the process to the little ones in your family. Choose what to plant, walk them through the steps, and monitor what you planted to see the fruits of your labor! (If ever gardening is not an option for your family, then going to your local botanical garden can be just as fun – and educational!)
Chalk Art
Feeling artistic this spring break? Then grab colorful chalk and get creative on the biggest canvas – the sidewalk! There are so many possibilities when it comes to chalk art. Kids can write out a fun or uplifting message for their neighbors to see. They can play classic games such as hopscotch and T
ic
-Tac-Toe. Or they can let their imaginations run wild and draw whatever comes to mind! The more colorful, the better.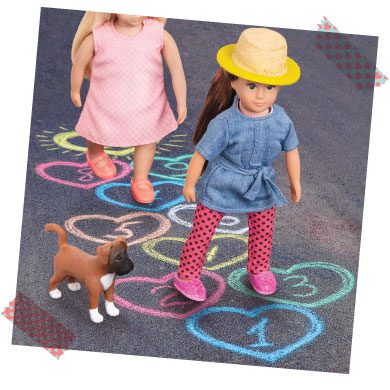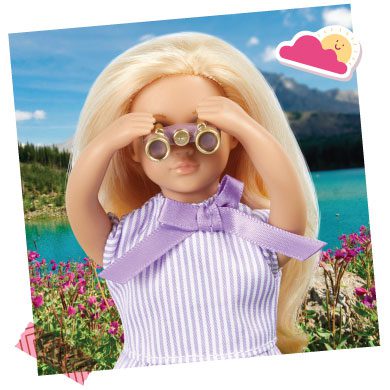 Beautiful Birdwatching
Pups, kittens, and horses hold an important place in Lori's world, but it's safe to say that we love
all
animals! We're also big fans of learning, so this spring, we're thinking of birdwatching and keeping an eye out for the birds that are coming back home after a winter away. Maybe we'll spot a warbler! Or a woodpecker! Only one way to find out.
Backyard Dance Party
Dance through spring break with siblings, family, and friends! Create playlists with your kids' favorite tunes, place some speakers outside, and let the music play (reasonably, of course). For some friendly competition, you can even organize a couple of dance-offs! No matter how you choose to move and groove, this activity is sure to keep little ones active and smiling.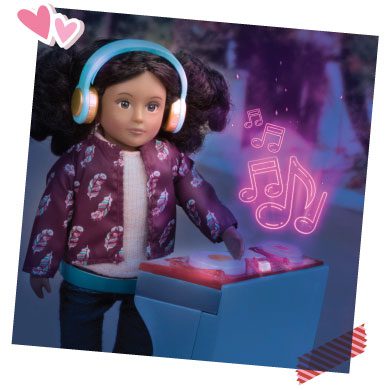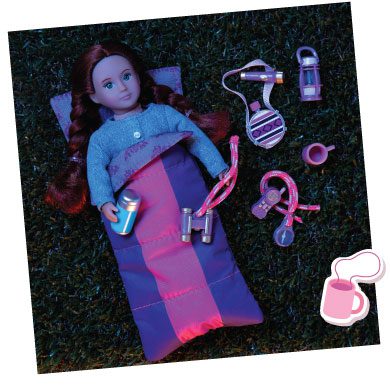 Homey Campsite
There's not always a need to drive far away for a camping adventure – your living room or backyard can be turned into the best campsite there is! Pitch a tent in your home or outdoors, fill it with fluffy pillows and comfy blankets, bring in books for story time, and relax under the stars (or twinkly lights!). P.S.: no campfire doesn't mean no s'mores! These treats are easy to make at home as well.
Fashion Show
Rainy days during spring break? Take the fun indoors and put on a family fashion show! Choose your most creative outfit, make space for a mini runway, and get ready to show off your style. And if you want to take the experience a step further, make sure there are attendees and a photographer – this trendy event would be a great addition to the family photo album!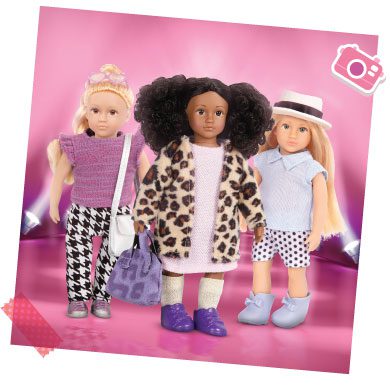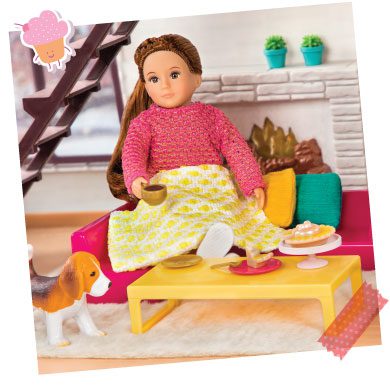 Movie Marathon
For a more laid-back indoor activity, we recommend a classic movie marathon. Pick kid-friendly films based on a theme or at random and get cozy on the couch. But wait! Before settling in for movie time, make sure to prepare a selection of yummy snacks. (What's a movie marathon without popcorn, after all?)
Book Club in the Park
If you're looking for something on the quiet side of things – but still want to soak in the spring sun – we recommend heading to your local park to read in the sunshine. Pack some books and a lunch, find a scenic spot under a big tree, lie down on a blanket, and spend the day getting lost in stories.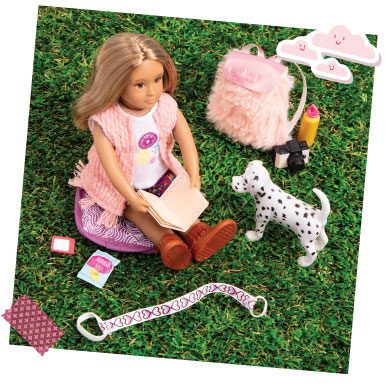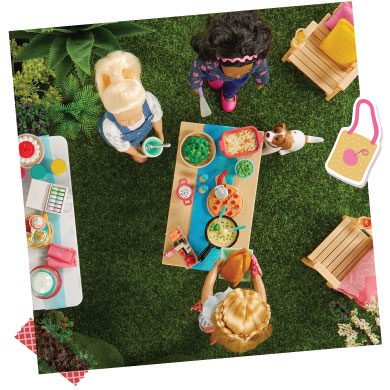 Potluck Picnic
After some quiet time at the park, get together with friends and family for a potluck picnic! Ask everyone to cook up a little dish and bring it to the park party. Then, set a table with plates, cutlery, and jugs of iced tea or lemonade (our personal
faves
!). All that's left to do is to sit down and share the deliciousness!
We hope you have a great spring break! And before you head off on your sunny adventure, we want to share one more tip: bring
Lori dolls
along for the ride! All of them are small, lightweight, and can easily travel wherever your kiddo goes this season.