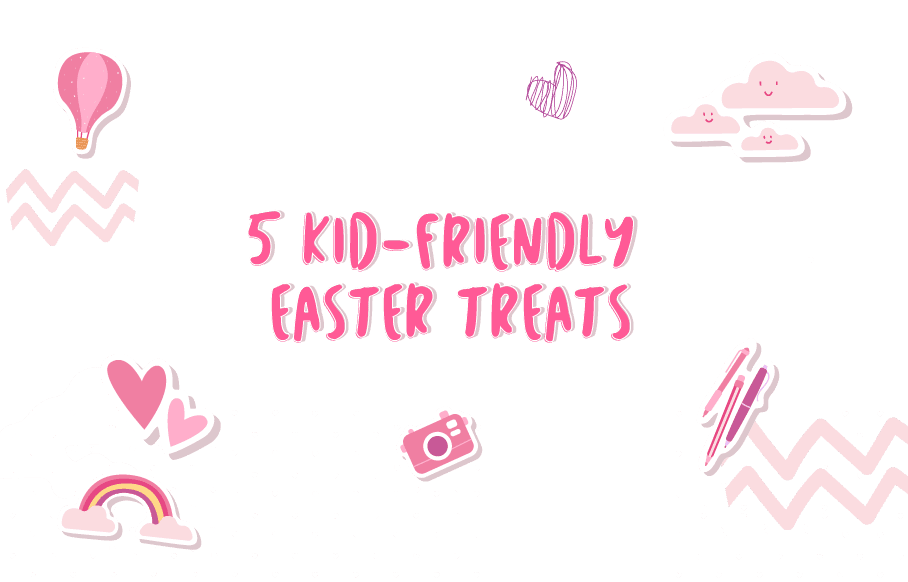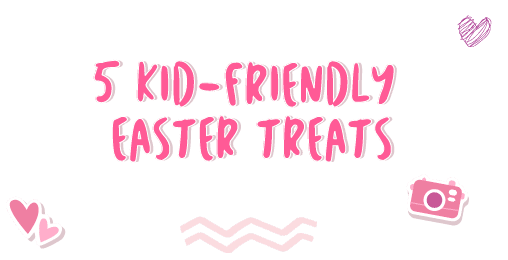 When an opportunity to prep Easter treats presents itself, we
hop
on it right away! Cooking and baking are big in Lori's World and we are so excited to get our real (and pretend) kitchens ready to whip up delicious desserts for this colorful holiday.
Here are 5 kid-friendly treats on our Easter menu this year:
Easter Egg Cookies
It's one thing to paint eggs for Easter baskets or scavenger hunts… but what about decorating eggs you can then have with a nice cup of tea? This year, we're baking a batch of egg-shaped sugar cookies, setting up a station with pastel-colored icing, and getting creative with fun designs!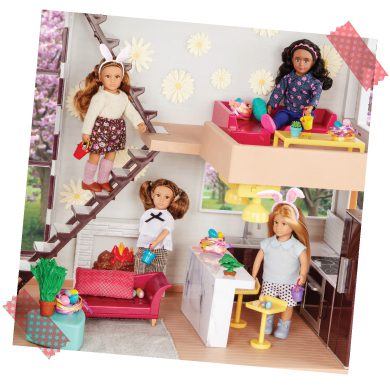 Sweet Bird Nests
Ever combined
noodles
with chocolate or peanut butter? Now's the time! To make a mini bird's nest, melt chocolate, add it to a bowl of crispy, broken noodles, and make sure all of them are properly coated. Then scoop up the mixture, form a ball, and press the back of a spoon into it to create a nest! Fill it with chocolate eggs or mini
marshmallows
once the chocolate sets and voilà!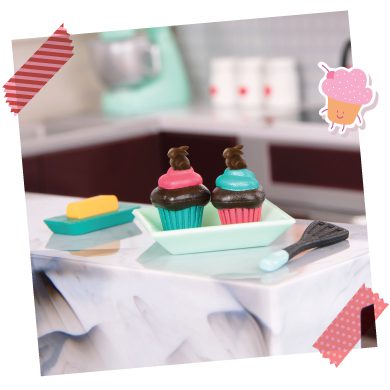 Bunny Cupcakes
Start with a vanilla cupcake base and add white frosting on the top – but not too much! You want to leave room for the decorations that'll make your bunny cupcake come to life! For ears, we suggest cutting them out of marshmallows and dipping them into pink sprinkles (optional). You can then use chocolate chips for the eyes and a pink candy for the nose. The final touch – small chocolate-covered pretzel sticks for the whiskers! 
Spring Flower Tarts
Celebrating Easter means celebrating springtime, so we're bringing blooming flowers from the outside into our kitchens – with flower tarts! Once you rolled out the dough for the tarts, you can either use a flower-shaped cookie cutter or cut out the 'petals' yourself before placing the individual pieces of dough into a muffin tin. When the flower tart shells are baked, fill them with custard and different jams for a colorful touch. Ta-da!
Carrot Cake
If you want to go with the classics, then we recommend a multi-layered carrot cake! (It's
the Easter
Bunny's favorite treat, right?) And because vegetables may not sound like a little one's #1 dessert choice, we say: keep it a sweet secret and reveal it to kiddos once they've tried the cake. The reaction is sure to be memorable!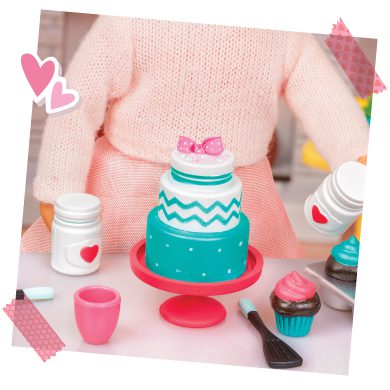 Making sweet treats with your mini bakers this Easter? Share your yummy creations by
tagging
us
@loridolls
!