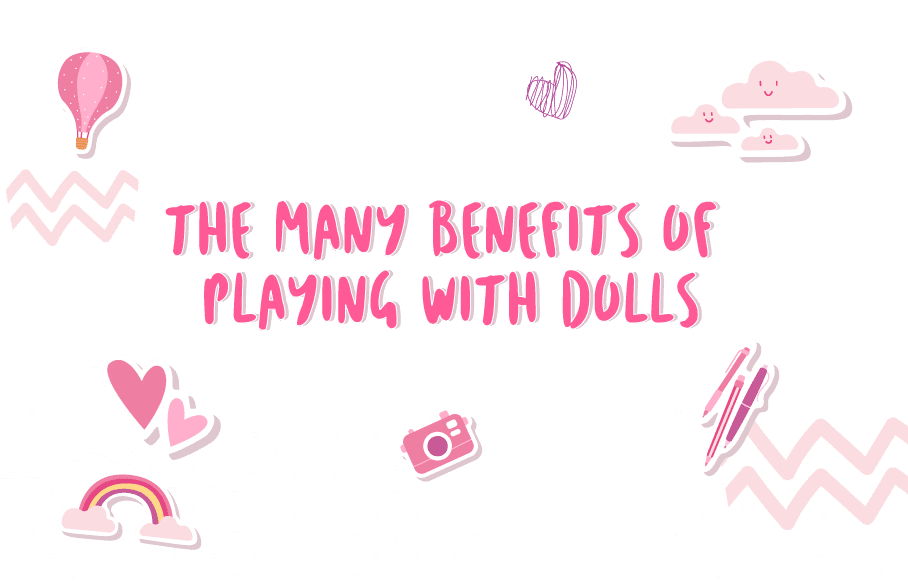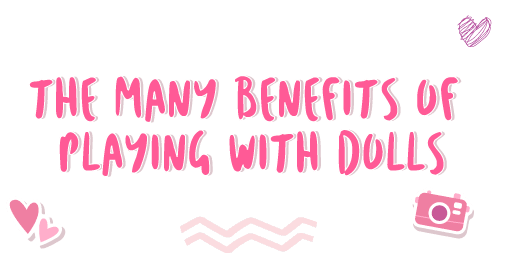 The school season is well under way and, in the spirit of learning, we wanted to share a few reasons why playing wi
th Lori and her friends can be simply doll-
tastic
 for the little ones in your family. Doll 
play 
can improve a child's communic
ation skills, it can help them develop empathy, it can teach them about the importance of care, and so much more!
So
 without further ado, h
ere are 10 
reasons why playing with dolls i
s
the way to go:
Creativity:
When children play with dolls, they dream up a ton of fun stories and scenarios – all of which spark their creativity! Diving into pretend play with dolls is sure to f
uel
 any kid's imagination.
Social skills:
Whether a child 
forms
 friendships between the dolls they're playing with or their favorite doll becomes their own mini bestie, they're sure to 
develop social skills a
long the way
.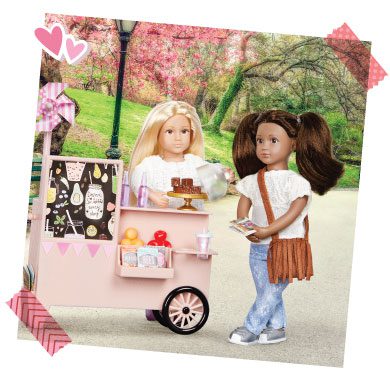 Real-life situations
: 
Doll 
play often mirrors real life and, in turn, provides great learning opportunities! If a kiddo is nervous about going to the doctor
's
, 
for example, 
then reenacting that experience 
with dolls beforehand can be quite calming.
Language:
No matter 
the stor
ies 
children come up with as they play with dolls, they'll constantly be improving their language skills and expanding their vocabulary
 during playtime
!
Emotion:
Speaking for or with dolls
 can also help little ones express their emotions, all in 
the 
comfort of your home. 
Exploring emotions in a safer space can then help 
kids 
express them
selves
 in better ways with siblings, friends, classmates, and 
others
!
Empathy:
Join in on the fun and help children develop compassion by suggesting scenarios that encourage empathy. 
P
retend that a doll is not having the greatest day beca
use her furry friend feels a bit sick
, then guide kiddos to 
an appropriate 
response!
Care:
Together with empathy, dolls can also teach kids to care! 
Let's use the same example as above. 
If
 a 
doll's pet 
is unwell, the next step after 
feeling sad for them is to lend a helping hand by "taking" the pet to see a vet
!
Responsibility:
Caring for a doll – especially a baby doll – can also promote responsibility
!
 As 
kids 
take their doll out for a stroll, feed them, or tuck them in for a good night's make
-believe sleep, 
they'll learn to be responsible
 for someone else
.
Independence:
Playing with a sibling, a bestie, or a grown-up 
comes with a ton of fun
, but solo doll play 
is just as great! 
Making decisions and coming up with stories on their own 
could help 
children 
become more independent as they grow older.
Fine motor skills:
Last but not least – motor skills! Holding the dolls, moving them around, changing their outfits, and playing with a whole lot of accessories can 
definitely 
develop a child's dexterity.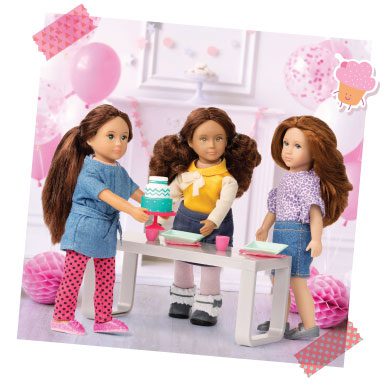 T
ake 
Lori and her crew
 with you on any adventure and keep in mind that 
th
ese 
stylish 
dolls
carry
a 
secret superpower 
with them wherever they go 
– they help little one
s
learn
 a
nd grow!