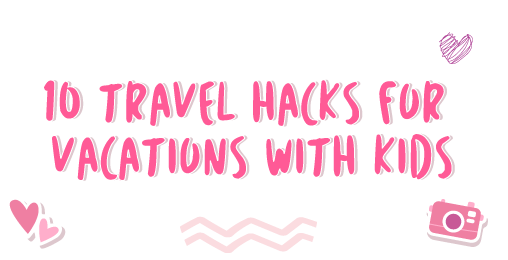 With the school season coming to a close and summer kicking in, some of you may be planning a family vacation in the coming months. And while sharing these memorable experiences with little ones is certainly special, traveling with kids can also be tricky at times. But we're here to help!
Here are 10 travel hacks that are sure to make your vacation smoother: 
1. Preparation Station
There are travel hacks you can use even before the trip begins! If your destination is quite different from the place your child is familiar with, it could be worth preparing them for the changes. You can read stories about the country, try the traditional dishes from the comfort of your home, and prepare your little one for what's to come. Not only will there be fewer surprises when you arrive, but you can use this opportunity to spark some excitement! 
2. One Outfit per Bag
To pack your clothes neatly and to quickly get ready each morning during your vacation, we recommend organizing clothes by outfit and storing each one in a resealable zipper bag. Storing clothes in bags is also great for separating clean clothes from the not-so-clean items! 
3. Small (and Quiet) Toys
Portable toys provide instant fun, wherever you are! When choosing which ones to bring along, go for small and quiet ones. These kinds of toys will easily fit in a carry-on, backpack or purse, and won't disturb the people around if you're taking a plane or a train.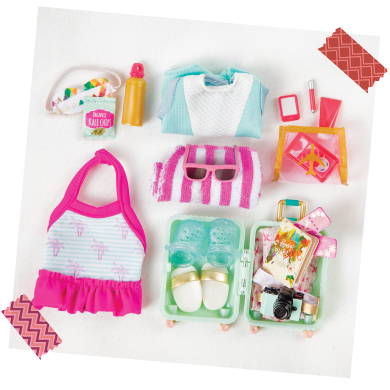 4. Audio Stories
In addition to playtime, another quiet activity to try while you travel is listening to audio stories. Reading to your child on the plane or the train can rub other passengers the wrong way, but audio books double as a respectful way to keep story time alive! 
5. Organizers for Snacks
Having snacks while you travel with kids is a must and we suggest taking snacking a step further – with craft organizers! These handy containers are sturdy, they can prevent spills, and they come with a number of compartments, which lets you bring a variety of treats on-the-go.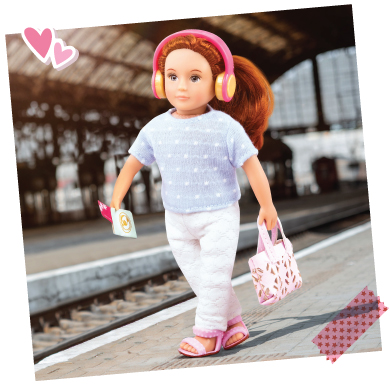 6. Frozen Juice Boxes
Planning on grabbing a couple of coolers for a road trip? Freeze a few juice boxes before you go! While they're frozen, the juice boxes double as mini ice packs. And when they thaw, kids can drink them! 
7. Empty Water Bottles
A great airport hack is to bring an empty water bottle with you! Given that you can't pass through security with water, having an empty bottle lets you fill it up afterwards and carry water without having to purchase it.
8. Pillowcase Carry-On
Want to take a few more things on the plane, but there's no more space in your carry-on? Turn your pillow case into one! Fill it with comfy clothes or plush toys and use it to snooze during your flight.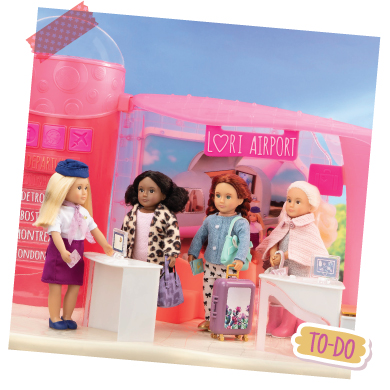 9. Chip Clips
Speaking of snoozing… Do you ever notice how the light comes through some hotel curtains, no matter how many times you try to shut them? There's an easy way to prevent that: pack a few chip clips! If your kiddo needs to nap during the day, use chip clips to fully close the curtains.
10. Information Bracelets
Equipping your kids with your contact information is key while you travel, but cards or pieces of paper can easily get lost. That's why we recommend information bracelets! Not only do they double as a fun and colorful accessory, but having your number and/or email on a bracelet makes it tough to lose.