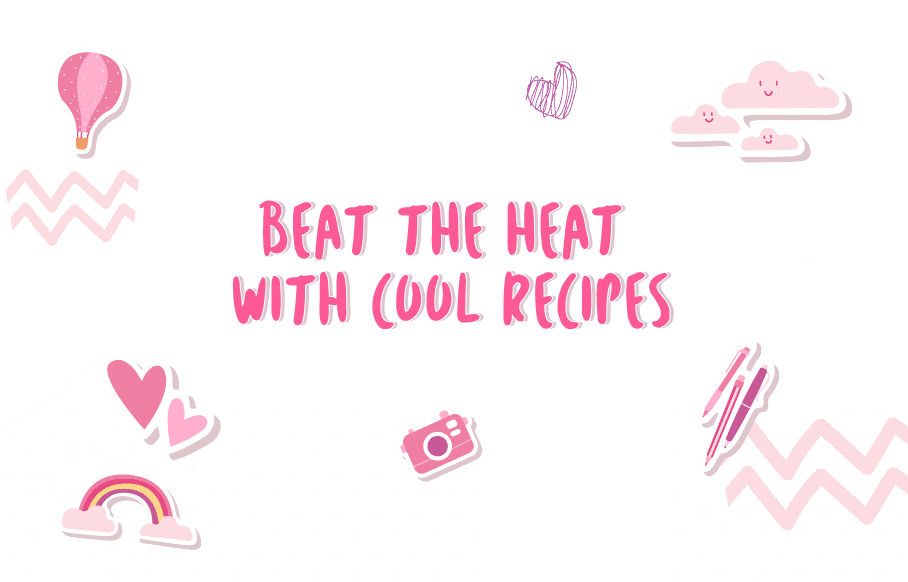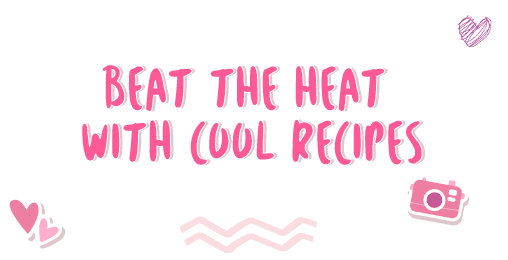 Summer is the season for refreshing dishes! 
As a foodie, 
I am always on the lookout for tasty treats
and
,
 this time
,
 I wanted to find meals that would also help me beat some of that summer heat. 
With sunglasses on and 
sunscreen in hand
, 
I discovered
 5 fresh and delicious recipes I encourage you all to tr
y 
during these sunny days
.
Watermelon Salad
What could be more refreshing than watermelon? This big 'n' cool berry (yes, berry!) is often enjoyed by simply cutting it up into slices, but I tried to take it a step further and make a savory salad instead.
What you'll need: 
Watermelon cut into bite-sized pieces

 

Diced cucumber

 

Thinly sliced red onion

 

Crumbled feta cheese

 

Mint leaves

 
Mix it all together, then add a simple dressing of olive oil, lemon juice, and salt. Ta-da! 
Mini Sliders
When my friends and I get together to swim, chat, and enjoy the sun, I love to cook up a selection of mini sliders. You can make these with meat, fish, veggies, and a ton of fun toppings!
Here are a few ideas for fillings:
Black bean burger with tomatoes and avocado

 

Pulled pork with crunchy coleslaw

 

Crispy fish filets with cucumber and tartar sauce

 

Fried eggplant with lemony ricotta

 

Classic beef patty with pickles and cheese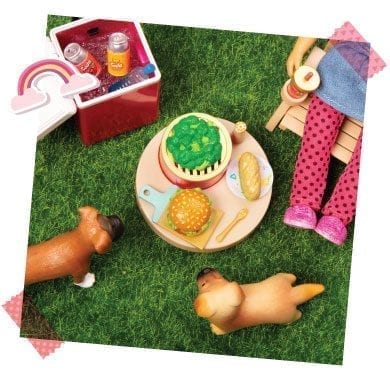 Chicken Lettuce Cups
Tacos are one of my all-time faves when it comes to food, so I decided to use them as inspiration for this fresh dish – lettuce cups with BBQ chicken! Simply think of it as a a lil' twist on the taco, where the shell is replaced by a lettuce leaf. 
Follow these steps to deliciousness: 
Barbecue chicken breasts until they're grilled to perfection

 

Shred the meat and mix in some BBQ sauce (if you want!)

 

Slice avocados and chop up some red onion

 

Place the chicken and avocados into individual lettuce leaves

 

Top with cilantro and a squeeze of lime

 
Crunch, crunch, crunch! Yum!
Homemade Lemonade
When life gives you lemons, you make lemonade! On the hot days when the sun is shining bright, there's nothing like sipping on a cold lemonade… 
Here's how you can easily enjoy this classic summer drink: 
Boil water and add in some sugar

 

Stir until it dissolves, then set it aside to cool

 

Juice a few lemons and pass the liquid through a sieve

 

Combine simple syrup, lemon juice and cold water

 

Add in mint leaves or fruits for an extra touch of fun!

 
Fruit Popsicles
No meal is complete without a sweet treat! And while my favorite is a warm slice of blueberry pie, I can't help but reach for a popsicle when summer comes around. And this year, I decided to make my own – with fruits!
Here's how I did it: 
I got orange juice, strawberries, and kiwis

 

I sliced the kiwis and blended the juice with the berries

 

I added a bit of honey into the blend

 

I poured the blend into popsicle molds

 

I added in the kiwi pieces and froze them

 
Then came the toughest part: waiting for them to freeze! (Hihi!) 
I hope these recipes inspire you and will help you beat the heat this season!