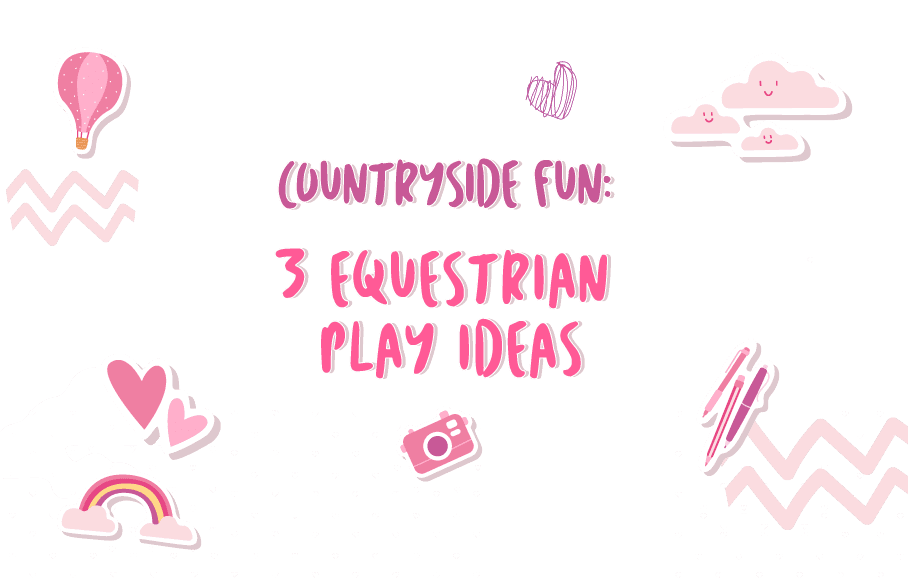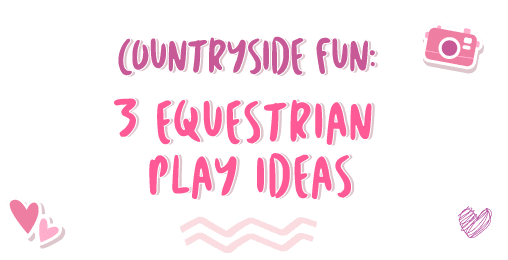 For the second installment of our play ideas series, 
the Lori crew is traveling to
 the 
countryside
 to celebrate the holidays
! Think 
wide 
open spaces, 
lus
h
 fields, 
little villages, 
galloping sounds, and a whole lot of equestrian fun.
Here are 
3 dramatic play ideas
 to try out this season:
Philippa heads out for a snowy ride
Philippa 
loooooves
 the magic of wintertime! Riding 
a 
horse as fluffy snowflakes fall all 
around her is one of 
her 
favorite seasonal activities. 
So
 she prepared for the ride and set off on a snowy adventure
.
 But after a while,
 Philippa realized she was a bit lost – and
 the 
fresh 
snow covered the tracks! How will she find her way back to the stables?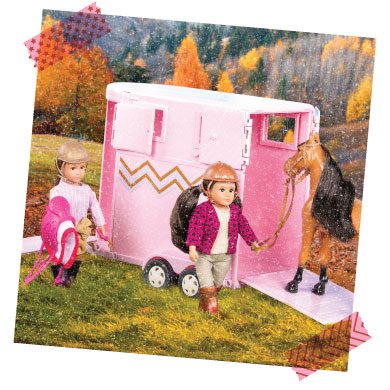 Not only can this play idea teach little ones about seasons and how they change, but it can also improve their problem-solving skills as they come up with ways to help Philippa find her way back.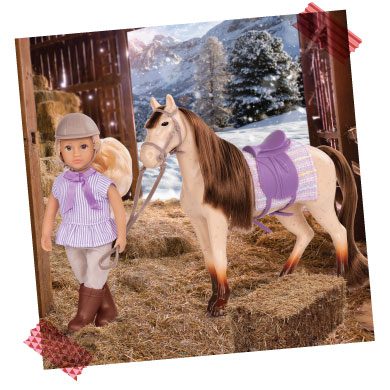 Marjorie grooms Maple
"If I 
try to look
and feel 
my best for the holidays, why should
n't
 Maple?" thought Marjorie as she was grooming her best horse friend.
After horseback riding, Marjorie always brushes Maple's mane and tail
,
 and feeds him yummy snacks (apples are his favorite!).
During this time of year
, she's also thinking of finding a fe
stive accessory for Maple to wear!
Pretend washing, grooming, or feeding a toy horse can 
introduce 
children 
to 
the importance of caring for animals
, while accessorizing can encourage them to get crafty
 and creative! 
The Lori crew takes part in a competition
Nothing like a 
lil
' competition to 
sprinkle excitement into the holidays! This season, Lori and her friends 
are entering
 a 
horse-riding
 competition 
where 
the winner gets to pick a charity 
that
'll 
receive a big clothing donation. Everyone trained, prepared, and they're all ready to compete!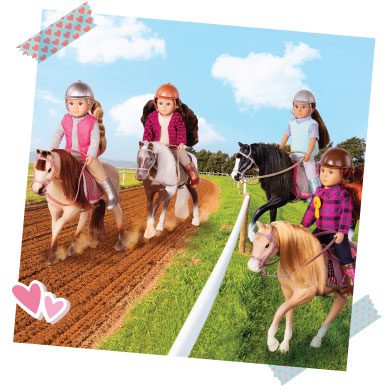 During a time when gifts
 are on children's minds
,
 it can be good 
to remind 
them 
that giving is 
just as important
.
 But this play idea can also introduce concepts such as motivation, determination, and the fun of participating 
as opposed to the goal of winning!
M
ore dramatic play ideas
 are coming your way
 next week!
Keep an eye out 
to 
stay inspired this season.