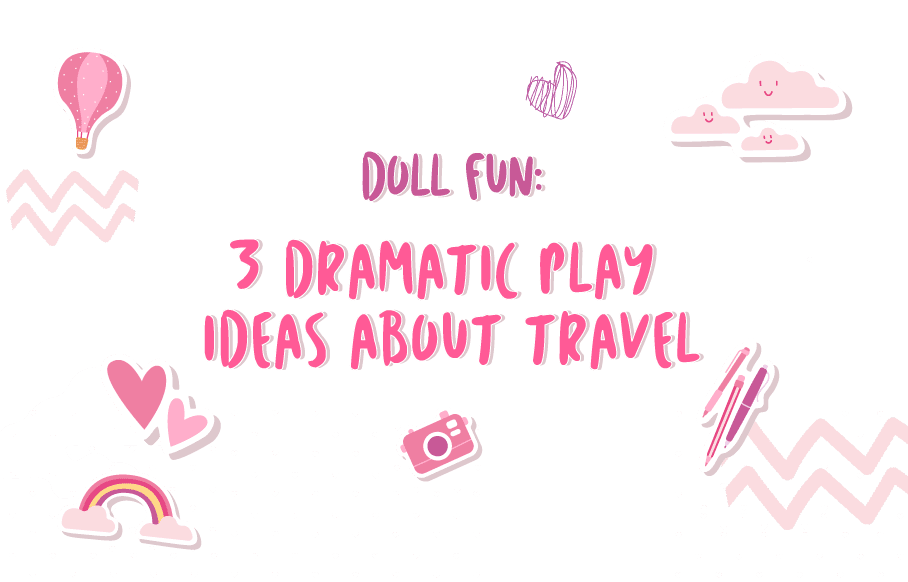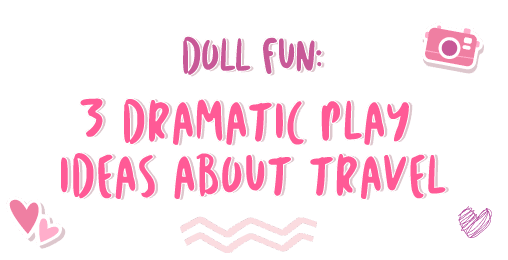 For little ones, the holiday season is often about fun, magic, wonder, and storytelling. So, what if we told you there was a way to combine all of those things into one single activity? The answer is simple: Lori! Playing with dolls lets kids dive into pretend play, use their imagination, bring stories to life, and learn a whole lot along the way. 
This year, we want to sprinkle some inspiration into your holidays with weekly dramatic play ideas featuring our Lori favorites. And we're starting with (cue drumroll) … the theme of travel!   
Here are 
3 dramatic play ideas
 to try out this season:
Leighton and Farah decide on a destination
Best friends Leighton and Farah have been 
wanting to go
 on a trip
 together
,
but there's one little issue – they don't know where to 
travel 
yet! 
So
,
 t
hey 
rolled
 out a big map 
and explored it t
hrough and through
. 
Leighton was more drawn to southern destinations, where it's sunny and warm. 
W
hile Farah liked the coziness that came with snowy places! 
How will they make a decision? Where will they go?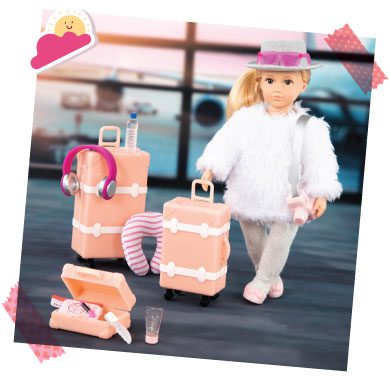 That's up to you to decide! Guid
ing kiddos through this storyline will not only expand their vocabulary and 
improve their social skills, but it can introduce them to geography and teach them about compromise.
Ariah flies for the first time
Ariah booked her flight to Paris 
and she is SO excited to travel! 
She can't wait to visit the city's museum
s
, eat delic
ious pastries, and get to the top of the Eiffel tower.
 She also can't wait to fly, as this will be her very first time in a plane! 
If you and your family are traveling for the holidays, then this play idea is great for teaching children about the airport experience. Help Ariah get her boarding pass and 
hand over her luggage. Then 
go
 through 
the 
security gates and walk around the departure hall. 
Finally,
 get ready to board the 
plane
 and jet off on an adventure!
Lori and her friends travel to space
The Lori crew 
is 
all geared up 
for 
space travel! 
The Luxury Jet is 
prepped
, Lori a
nd 
her friends 
are 
sitting comfortably
 in their seats
, and 
everything is 
ready for take-off. 3…2…1…GO
OOOO
! 
As the dolls cruise through the galaxy in this imaginative play idea, you can take th
e 
time to 
teach kids about the solar system in a fun way. Is that Mars you're flying by? Or Jupiter? And if you want to take this in a more creative direction, then encourage little ones to dream
 up their very own Lori-
tastic
 galaxy!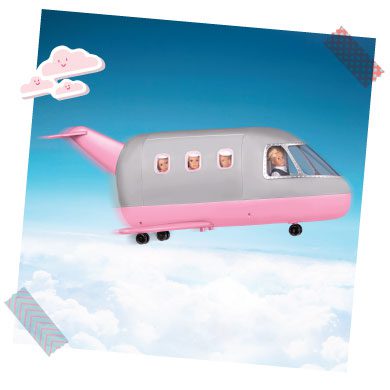 Keep an eye out
 for more dramatic play ideas next week!
Clue: they
'll make little horse lovers very happy.