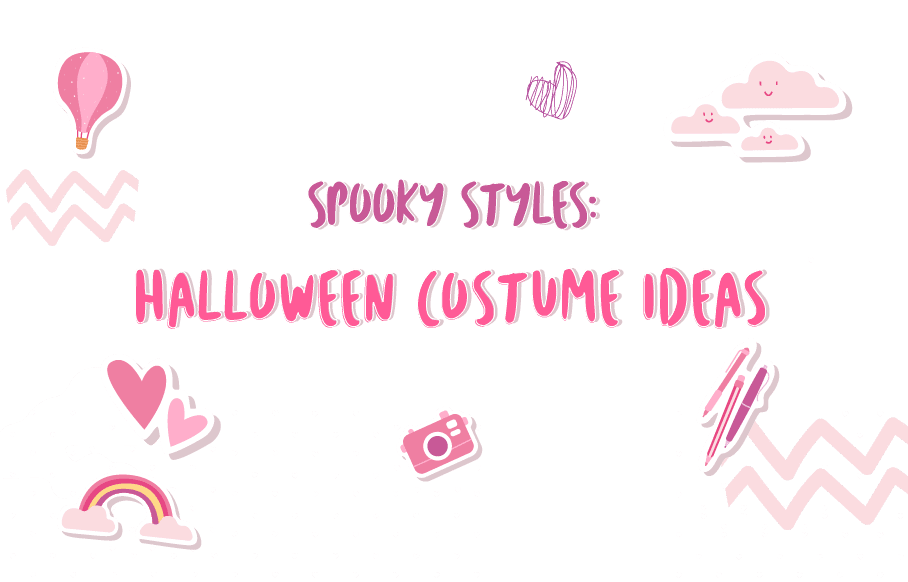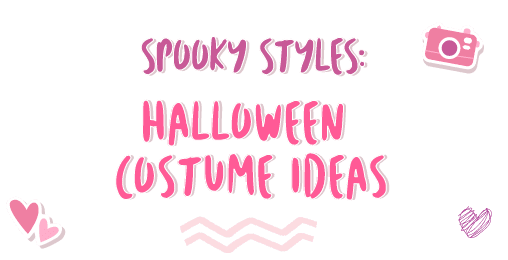 We at Lori
 are all about fashion and dressing up, so you can only imagine how excited 
we
 get when Halloween comes around! Although spookiness is the 
name of the game, this holiday is al
so 
about creativity
 and
 letting your imagination shine bright. And because there's a sea of cost
ume choices out there, we wanted to lend you all a helping hand with a special selection – inspired by Lori's favorites.
Lori and her friends are big fans of cats – both big and small! So it's no surprise that a cat-tastic animal like the leopard made the Halloween list this year.
What you'll need: 
Leopard-print dress or jumpsuit

 

Leopard-print ears

 

Dark makeup for a nose and whiskers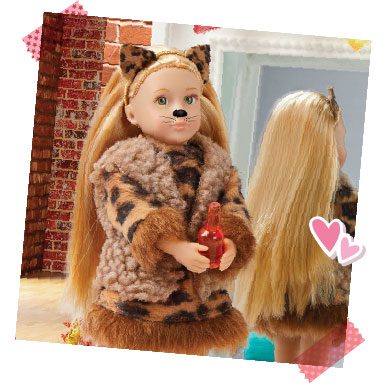 Wonderful Witch
Classics are classics for a reason! Witchy fashion never goes out of style – and dressing the part is easy-peasy.
What you'll need: 
Black dress

 

Pointy black hat

 

Broom 

 
Fun Fairy
If your little one prefers wings to brooms when it comes to flying, then we recommend going for a woodland fairy costume. From darkness to light!
What you'll need: 
Light-colored top (can't go wrong with white, green, or pink!)

 

Matching skirt (tiered or handkerchief for the best results!)

 

Pair of wings

 

Star-shaped wand

 

Flower crown and woodsy accessories (optional)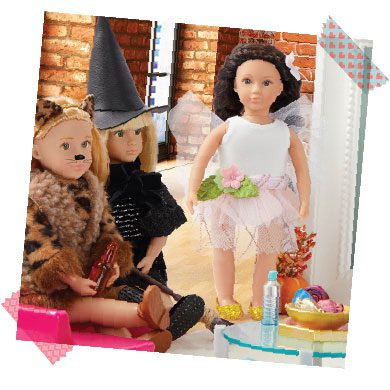 We're fans of all things sweet, so we thought – why not 
be 
a treat this Halloween? You could take the berry idea in different directions, but we went for a bright and bold strawberry costume.
What you'll need: 
Red top with small white polka dots or rhinestones

 

Collar made of large green leaves

 

Red shorts, skirt or pants

 
Who says scary can't be stylish? Our version of a scarecrow falls more on the cute side of things, but maintains the spooky factor. Less "boo," more "boo-tiful"!
What you'll need: 
Orange top

 

Dress or overalls with colorful patches

 

Brown pointy hat

 

Straw accessories (like a bow!)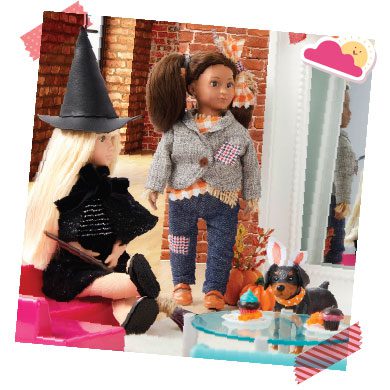 Got a mini singer in the family? Make their passion come to life with a pop star outfit! Bust out all of your shiny materials, add a mic into the mix, and encourage kiddos to sing their way through Halloween.
What you'll need: 
Sparkly dress or top & pants combo

 

Colorful wig (optional)

 

Star-shaped accessories (a headband, for example!)

 

Microphone or instrument

 
From everyone at the Lori team, we wish you a fun (and safe) Halloween this year, filled with smiles and spooky styles! 
Don't forget to share your creations with us @loridolls.