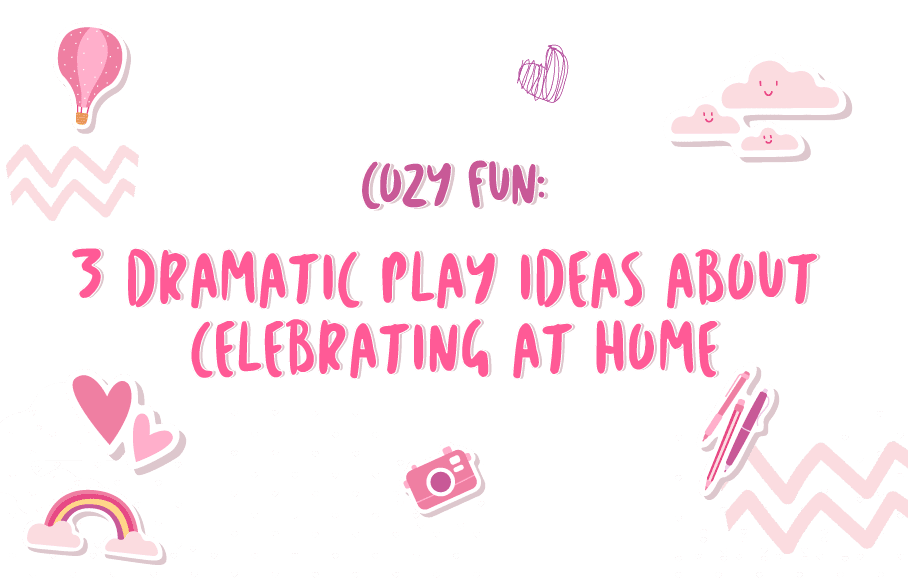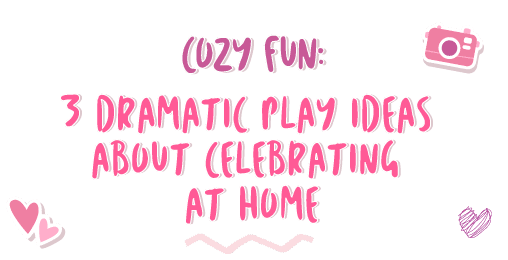 You don't need to go far for holiday fun
! We at Lori believe that some of the best celebrations happen right 
at
 home. There's just something SO cozy about eating 
a 
yummy meal
 with friends and family
, playing
board games 
together
, or 
getting comfy on the couch for a 
festive 
movie night. 
So
 in the spirit of coziness, we
 want to share
 some fun and educational 
play ideas about celebrating at home!
Here are 
3 dramatic play ideas
 to try out 
around the holidays
:
Cornelia cooks a festive feast
Cornelia's best friends Anna Mae and Aviana are coming over for dinner and she is SO excited to cook up a delicious feast! She's planning on making a yummy appetizer
, a comforting main dish, and a sweet dessert to top it all off. Her pots are out
 and
 her apron is on
 –
 it's time to start cooking!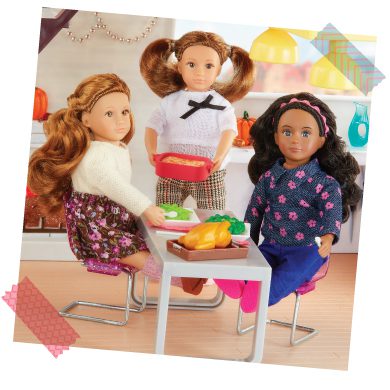 This is a great opportunity to 
let
 kids
 dream up a
meal
, get to know holiday traditions,
and 
learn about food and nutrition 
along the way
. And if you want to take it a step further and encourage generosity, you can a
lso add in a story about Cornelia putting some of her pantry items aside 
for a food bank donation!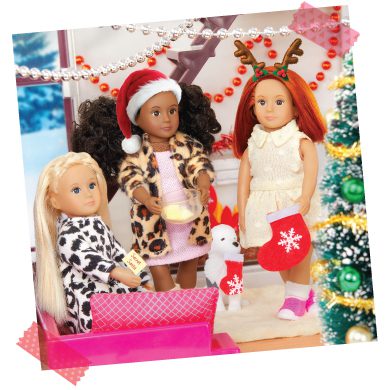 Ariah organizes a secret gift exchange
Sometimes it's a lil' hard to get gifts for
many
, so Ariah decided to organize a secret gift exchange
with friends
! 
Everyone
 put 
a 
piece of paper with their name
 on it
 in a bowl and 
then 
took turns pulling one out
 to 
determine who they'll be getting a gift for
.
 The secret 
g
ifters
will be 
revealed
 around the holidays!
The concept of 
a secret 
gift exchange 
introduces kiddos to a fun and exciting way to give gifts around the holidays – but that's not all. These types of exchanges 
can double as a valuable lesson that shows the contrast between a person getting more gifts in a group than others vs. a fairer situation where everyone gets a little something special
!
Dafina decorates her home
Dafina loves getting into the holiday spirit
 – and her favorite way to do so is through decorations! Crafting is one of her favorite activities, so this 
season
, she made a wreath for her 
front door, hung 
up a DIY garland, 
painted ornaments, and even knitted a stocking!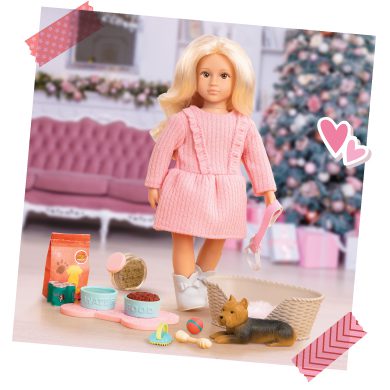 This play idea can inspire little ones to get 
creative and lend a helping hand with holiday decorations. 
Crafting colorful tri
nkets together 
is
 a fun family
activity that'll not only result in additional ways to spruce up your home, but 
will 
create more opportunities for parent-child bonding.
What's coming up next week? You guessed it: MORE dramatic play ideas! Keep an eye out for tons of doll fun.