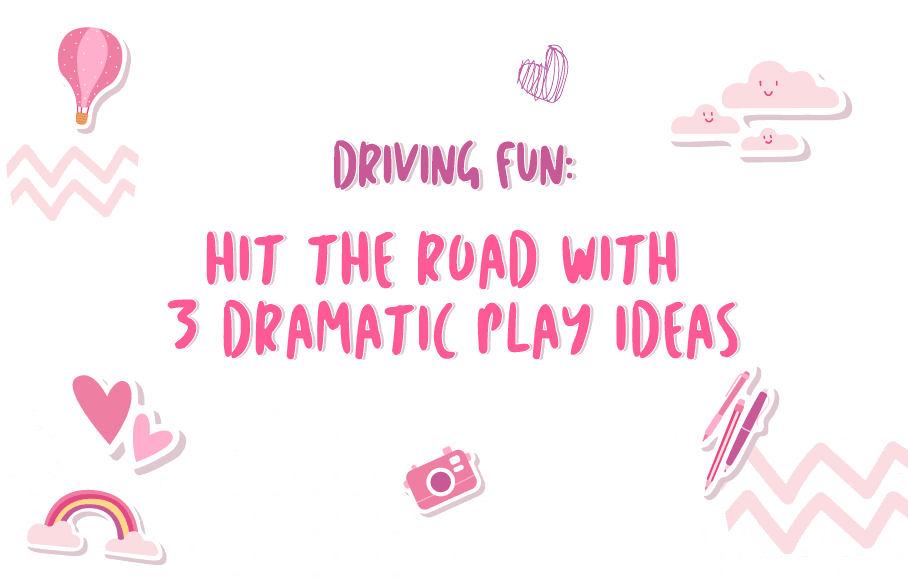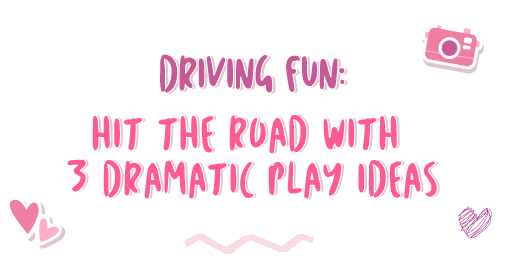 H
oliday hosts don't need to go far for 
festive 
celebration
s
, but all of those invited do! 
And even though the destination is exciting, the journey can be just as fun – 
especially
if you're traveling in one of the 
Lori vehicles
!
So
,
 h
it the road and r
ide into fun with
3 dramatic play ideas
this season
.
Leighton drives to the party
Leighton 
just 
picked up Ilyssa 
in her brand-new convertible car 
and 
they're off to 
a holiday celebration
 with friends
! 
But
as she drives through town, 
Leighton starts to notice that they're going in circles… Oh no! They're lost! Can you help Leighton and Ilyssa find their way 
to the party?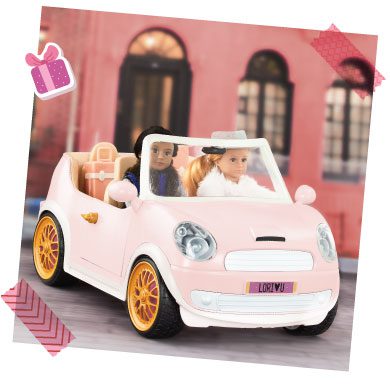 This open-ended p
l
ay idea can help 
kids
 problem-solve – and it can teach them about the importance of teamwork! As you play, ask 
children 
questions such as "What should Leight
on do?" or "What can help them find
 the right road?" and guide 
them as they answer.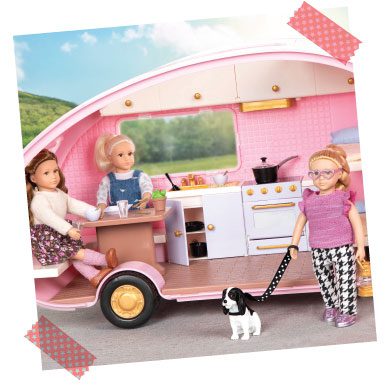 Heather goes glamping
This holiday season, 
Heather 
and her friends decided to celebrate by going glamping! They stocked up on yummy snacks, connected their camper to the car, and hit the open road. They can't wait to cozy up and read, cook up 
delicious 
meals, and gaze at the starry winter sky.
 Maybe they'll 
even 
see a shooting star!
This play idea is great for encouraging a sense of discovery! 
Reenacting a story about camping or glamping is an opportunity to talk about exploration, nature, and 
geography
 as well
. 
It can even prepare little ones for their first camping trip if there's one in the works!
Scarlette rides through the city
While m
ost 
dog
 owners 
choose 
to go
 on
long walks, 
Scarlette 
loves to go for scooter rides with her furry friend! 
Her pretty pink scooter even has a special spot for 
the 
puppy
, so that he can travel comfortabl
y
. 
But
 Scarlette never hops on her scooter without putting on a helmet – safety first, always!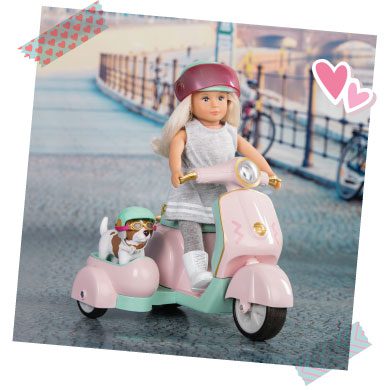 If the little one in your family is getting ready for their first bike ride, then you can use this play idea to teach
them
about
how to ride
safely.
Not to mention,
taking
about bi
cycles
and scooters can be the start of learning about all kinds of different vehicles!